Today is 31st December.Couldn't wish you at 12 am so doing it now.HAPPY NEW YEAR.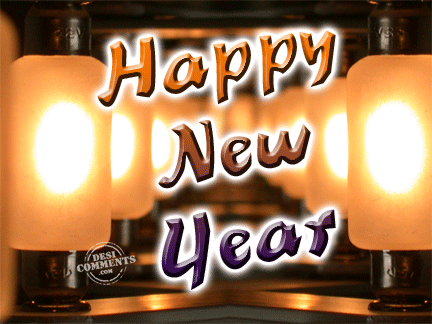 This is my last ever post of 2009.In this year I made my
CENTURY
of posts,got my first award for this blog 'Honest Award',held the contest for getting your blog reviewed 3 times,my blog got 10,000 visits crossed and much more.Even I wrote 61(including this post) posts this year,even I got Play Station 2 which I wanted to get from some 4 years.One of the best things which happened this year, in fact the thing happened in this month only.I got a work on and upcoming online magazine Readers Quotient for writing interesting facts.They saw my blog
Interesting Facts
and commented on the post 'Interesting Facts About Venus' offering me the work.Here is their site -
READERS QUOTIENT
This magazine would be launching on 12th January or 26 January.Anything can happen so keep your fingers crossed(by the way I don't think anything happens with it).
Moving to the next year.Hoping that it would be a great year.I will hold a contest as my first post of the 2010 year.This time it would be Find Differences between Pictures.
For the last time in this post
HAPPY NEW YEAR 2010
Keep visiting my blog for more.